Educators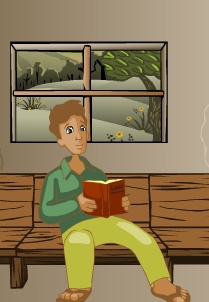 Love of Reading
Story Cove is dedicated to making reading more pleasurable for young, emerging readers in Kindergarten through 2nd grade. This collection of folktales combined with online resources was designed to help kids discover the joy of reading as they improve their core reading skills and learn about other cultural traditions. All of the stories have been carefully selected from the world's great oral traditions and edited to make them more engaging for kids.
Each story is supported by animations, audio read-along programs, read-to-me narratives, differentiated lesson plans, and leveled picture books. Combining different media formats with active lesson plans makes the stories easier for kids to comprehend, remember, and share.
Using these different strategies also allows children to explore these stories at a deeper and more meaningful level. When kids make personal connections with a story, they tend to comprehend and recall more of the content. As a result, they become more confident with their ability to read, enjoy reading more, and spend more time reading. All of these factors contribute to helping kids become more proficient readers.
All of the lesson plans are correlated to the Common Core Standards for Reading in Kindergarten through 2nd grade.
Benefits
Using these resources to experience stories in multiple ways helps children:
Develop a greater affinity for reading
Learn to integrate background knowledge
Increase vocabulary by using high frequency words in context
Strengthen comprehension by actively exploring the text
Enhance fluency readiness with exposure to multiple forms of a story
Reinforce phonics techniques with the use of audio and highlighted text
Appreciate other cultural traditions from around the world
Internalize decision-making as it is modelled by the characters
Common Core Standards
All of the stories and lesson plans have been correlated to match specific requirements defined by the Common Core Standards in Kindergarten through 2nd grade (and in some cases 3rd grade). The development team worked closely with educators to align the assignments and activities with specific strands. Folktales are frequently incorporated into standardized tests because of their value in assessing comprehension. Children who have experience with folktales become more confident in working with increasingly complex texts.
Applied Research
We incorporated the Multiple Intelligences theory to make the assignments more relevant to the way young children process information. This combination of a variety of media formats with differentiated lesson plans makes it easier to stimulate a child's imagination and nurture the intrinsic joy of reading.
Over the last 20 years, researchers have found that children who spend the most time reading are also more likely to become stronger readers, score higher on standardized tests, and become better all-around students. It also follows that children who enjoy experiencing a story in different ways are more likely to read for pleasure (one of the fundamental predictors of student achievement). Using different media formats to read stories out loud also applies the "Three Read Theory" developed at the Ohio State University, School of Education.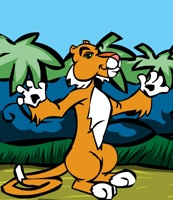 Field Tests
The National Center for Educational Research (NCER) has stated, "Electronic media have yet to make a significant contribution to education because they are lacking high quality graphics and sounds, sophisticated user interface, a reward structure that cultivates a strong sense of motivation, and engaging activities that maintain the user's attention."
Our development team wanted to address this challenge head-on by creating an immersive program that makes the learning experience more enjoyable while helping improve a child's critical reading skills (Phonics, Fluency, Vocabulary, and Comprehension).
Pilot Field Test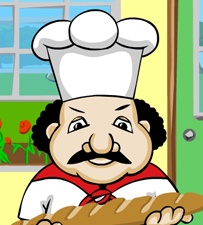 9 States
19 School Districts
22 Pilot schools
Over 400 students participated
Responses
92% of the teachers said they would recommend the Story Cove product line.
87% of the students reported that they liked the stories a lot.
91% of the teachers reported that the students enjoyed the animations.
89% of the teachers reported that the students were able to easily apply the character traits.
93% of the teachers liked the lesson plans a lot and found them very useful.
Sample Comments from Teachers
"I think that these are wonderful materials."
"I would not add or change anything."
"They (students) were spellbound."
"The animations most definitely increased interest in the story."
"Loved the animation. They wanted to watch it over and over."
"Loved watching the stories."
"Four stars."
"Excellent. Well done."
"Some of my students found it easier to view the story and then read it because they had heard the words."
"I really thought that the wealth of materials were excellent.
"There were so many things that would suit all children's needs."
"Very detailed - I did not need anything else to use the materials."
"It was great to have plans designed for different grade levels."
"Wow!! Everything about the books was great.
"I especially liked the illustrations and the fact that you can view these on the web."
"I love the diversity of cultures."
"Could you possibly expand these packs up to fourth or fifth grade?"
"Older students who are having trouble with reading can use these materials and not feel dumb."
Summary
These field tests and other pilot programs we've conducted in classrooms and in afterschool programs indicate that students not only enjoy using these stories, they also want to participate more actively in their learning. One of the strongest endorsements of the program's effectiveness was that in every pilot test, both the teachers and the children wanted to continue using Story Cove after the formal measurement phase was complete.
If you haven't looked at a sample story and the lesson plans, please click on this link: Sample Story.
If you would like to learn more about using Story Cove in your classroom, please contact: This email address is being protected from spambots. You need JavaScript enabled to view it. with your specific questions along with a convenient time to contact you.
---
For information about building or school district subscriptions,
click here.
---