Welcome to a World of Stories!

Folktales from Around the Globe.

great stories, animations, read alongs, lesson plans and activities!

• Check out our Sample Story!

• Click Subscribe to get started!

There is nothing like a good picture book to stir a child's imagination and create excitement about learning to read. Over the years we have published an extensive collection of award winning children's picture books with stories from the world's great oral traditions. These folktales have been told for generations and they not only entertain young readers but also provide valuable life lessons. We're re-telling these timeless stories so that children can experience the same enjoyment and life lessons as earlier generations. Read more...

These world tales are written for early reading and comprehension levels from Pre-K through 3rd grade. All of the stories are carefully illustrated to reinforce the text for each story and to present an authentic interpretation of the culture and region. These stories are also short enough that children will remain actively engaged through the entire story.
The Benefits of Story Cove Online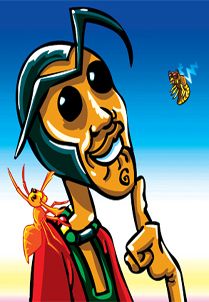 Story Cove offers much more than just children's picture books. You will find that Story Cove also provides additional supplemental resources for educators to complement each story with enhanced learning tools. A Story Cove membership will give you access to a wide range of educational tools and resources. You will receive the following benefits with your Story Cove membership.
An animated version of each of the story

Read-to-me audio version of the children's folktale

Read-a-long audio version of the children's folktale

Differentiated lesson plans for each of the world stories

Lesson plans for K-3rd grade are aligned with the Common Core Standards

Activities for children to supplement the folktales

Additional support through the online community at Story Cove
Subscription Cost
Each membership to Story Cove lasts for 1 year and costs $49.95. Once you have completed your subscription signup, your membership will run for 365 days from the date of purchase. After it expires you can choose to renew your subscription for continued access to these complementary resources for our classic children's folktales. Just keep in mind that each membership allows content access for only one user at a time. There are options for multiple user access to Story Cove but these accounts have to be set up individually at this price or we can set-up a group/school discount to provide access for simultaneous users. Just contact This email address is being protected from spambots. You need JavaScript enabled to view it. (please make a hot link) for further details about this type of annual subscription to Story Cove. Please note that if your school is using Firefox, the Read Along section is not supported by Firefox on a Mac so we recommend using either Safari or Chrome browsers.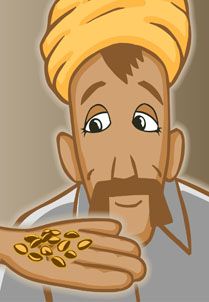 Why Multiple Forms Of Instruction Are Important
When children are learning to read, it is important to incorporate multiple teaching methods to help ensure that the children are developing the range of core reading skills (phonics, comprehension, vocabulary and fluency) that they need in order to become proficient readers. It is quite common for children at this age to read or hear a story but retain little comprehension of what they've read or have little to no concept of the meaning of the story. They may be able to identify the main parts of the story or repeat the highlights from the plot but have a limited understanding of the meaning of the folktale. In addition, they'll have no idea about how they might apply the lessons from these stories to their lives. This is an important consideration for many children's stories but it is especially relevant for folktales that provide models for decision-making and valuable life lessons.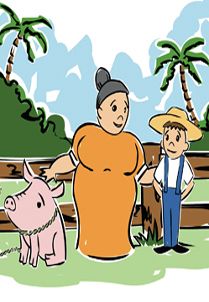 Who Uses Story Cove?
The online services offered by Story Cove have a broad appeal to children and can be used in a variety of settings including classrooms, after school programs, libraries, book clubs, or even in the home for summer reading or for home schooling. These classic stories are timeless and the validated educational resources provide opportunities to develop their core reading skills. Thousands of teachers throughout the United States, UK, Australia, Canada and Asia have used these folktales, animated stories, picture books and lesson plans in their classrooms to improve reading skills, to supplement their social studies units and to reinforce character values in their curriculum.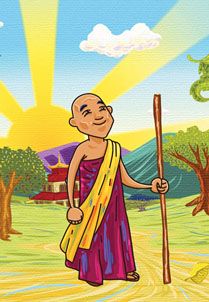 The Child's Benefit
Any young child can benefit from the enhanced resources offered by Story Cove. There is a lot more value to our stories than just entertainment. Some of the subscriber benefits that each child receives at Story Cove include:
• Strengthen core reading skills including Comprehension, Phonics, Fluency and Vocabulary
• Expand each child's world view
• Reinforce a child's love of reading and exploring stories
• Increase a child's understanding of different world cultures and their traditions
• Reinforce positive character traits and values
• Provide a model for decision-making with positive and negative consequences
You can experience this range of benefits for your classroom or family by just selecting the Sample Story (please make these two words active links) button at the right of the Home Page. Then you can try out a story with all of these features so you can see the great lengths we go to provide these educational resources that support each of our world stories. Just give us a try and see for yourself!