There is nothing like a good picture book to stir a child's imagination and create excitement about reading. Over the years, August House has published an extensive collection of award-winning children's picture books with stories from the world's great oral traditions.
Now, these 8x8 Story Cove picture books can be combined with supplemental reading resources for kids to experience as animated stories, with read-to-me versions, as well as printout activities supported by differentiated lesson plans aligned with the Common Core Standards.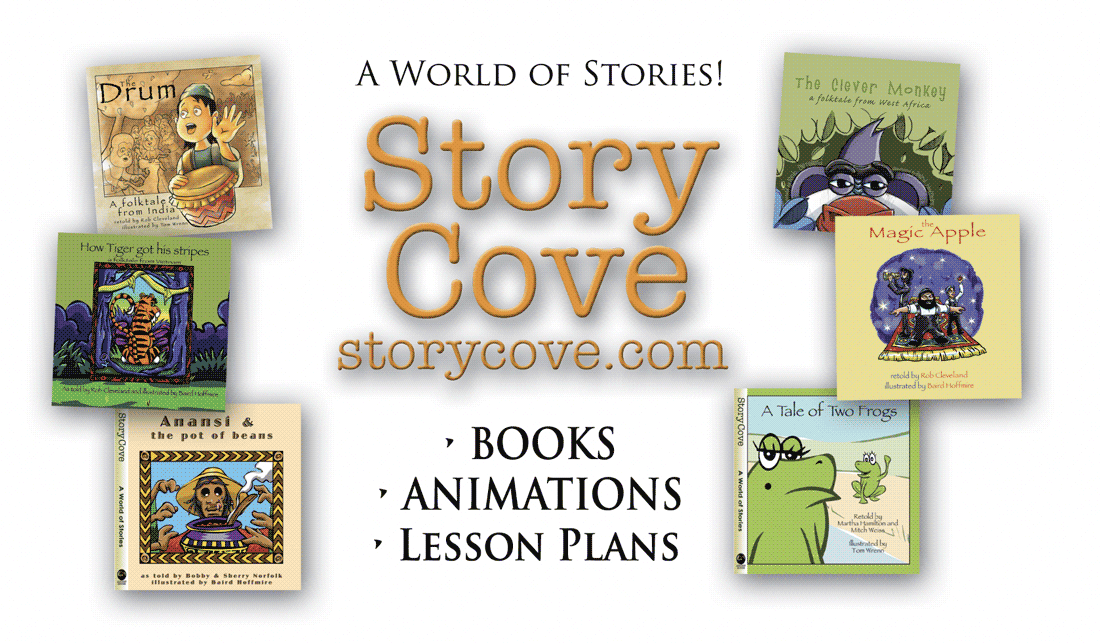 Who Uses Story Cove?
These supplemental reading resources and paperback books are popular with kids, especially emerging readers and children who are becoming proficient readers. Hundreds of thousands of young children throughout the US, UK, Australia, Canada, and Asia have been effectively using these animated stories, picture books, and digital resources to:
Strengthen core reading skills (Comprehension, Phonics, Fluency, and Vocabulary)
Expand their world view
Nurture a love of reading
Increase awareness of different cultural traditions
Reinforce positive character traits and core values
Provide a model for decision-making with positive and negative consequences
We invite you to experience Story Cove by viewing our Sample Story.
You can purchase the entire Story Cove book collection.